JUAN ANDRÉS OSPINA BIG BAND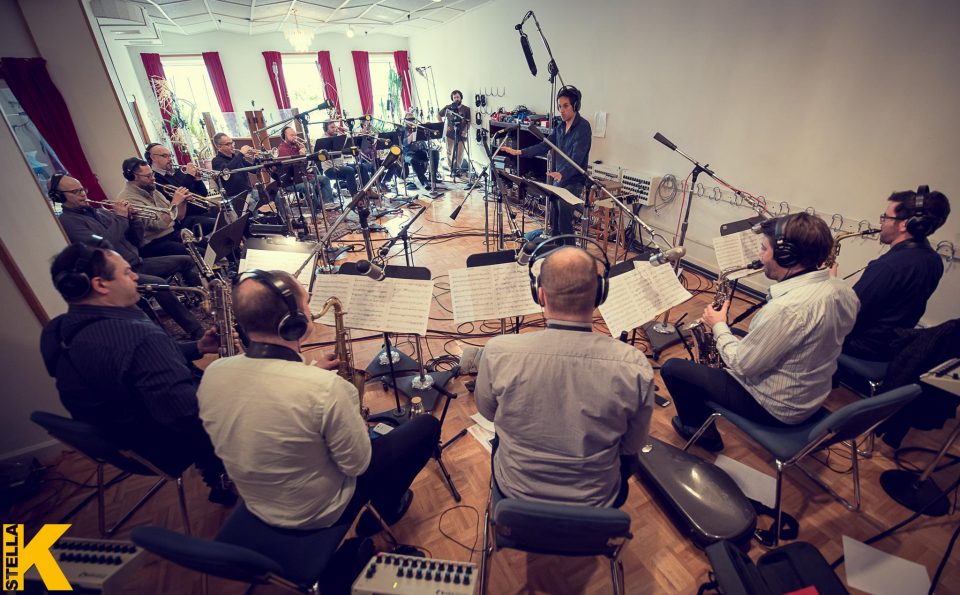 In January 2017 the Juan Andrés Ospina Big Band recorded an album at Sear Sound Studios (New York). The album will be released during summer 2017.

JUAN ANDRÉS OSPINA "BBB"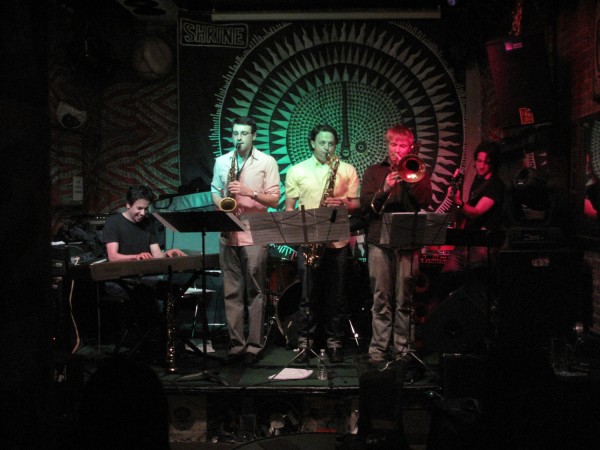 Juan Andrés has performed with his septet the music of his album "BBB: Barcelona, Bogotá, Boston" in New York, Boston, Bogotá, Barcelona and Bilbao. The music is written for alto/soprano sax, tenor sax, trombone, bass, piano, drums and percussion, and he has shared this project with amazing musicians from different countries.

INTÉNTALO CARITO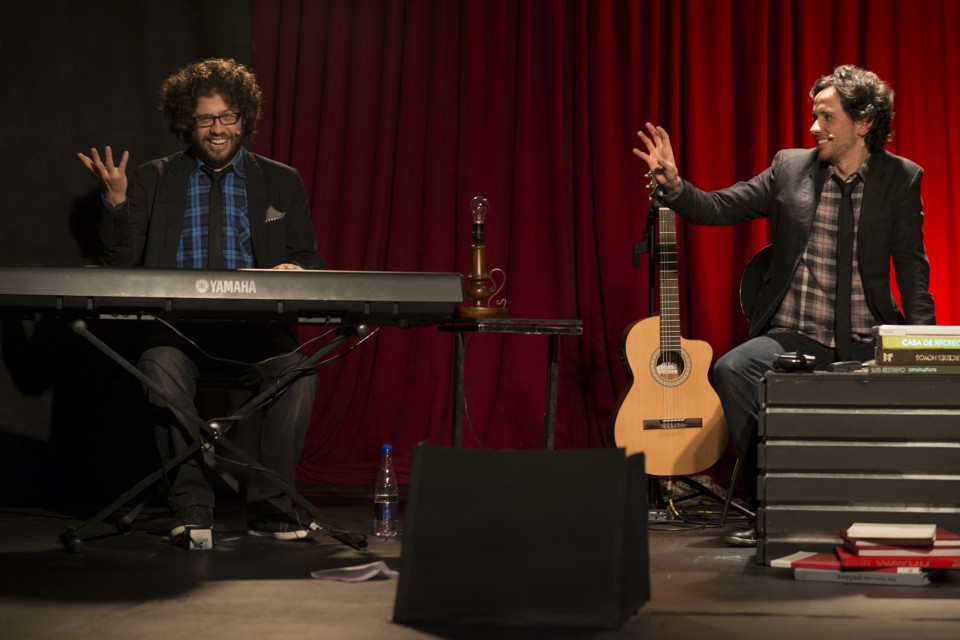 Intentalo Carito is a Colombian-based music comedy duo composed of brothers Juan Andrés Ospina and Nicolás Ospina. In 2011 they collaborated to compose a song for a cousin's wedding, and the success was such among close friends that they decided to compose a new song with a similar vibe and upload it to YouTube. The song, "Qué difícil es hablar el español," instantly became a viral phenomenon. With over 6 million views, the song continues to resonate with audiences throughout the world. Following the success of the song they continued composing songs, which finally led to the creation of their live show "Afta Cuando", a show where they combine ingenious lyrics turning around daily life issues with a series of vocal and instrumental abilities. They have presented their show in Barcelona, New York and Bogotá.

Follow Inténtalo Carito:
Official Website

SOFIA RIBEIRO GROUP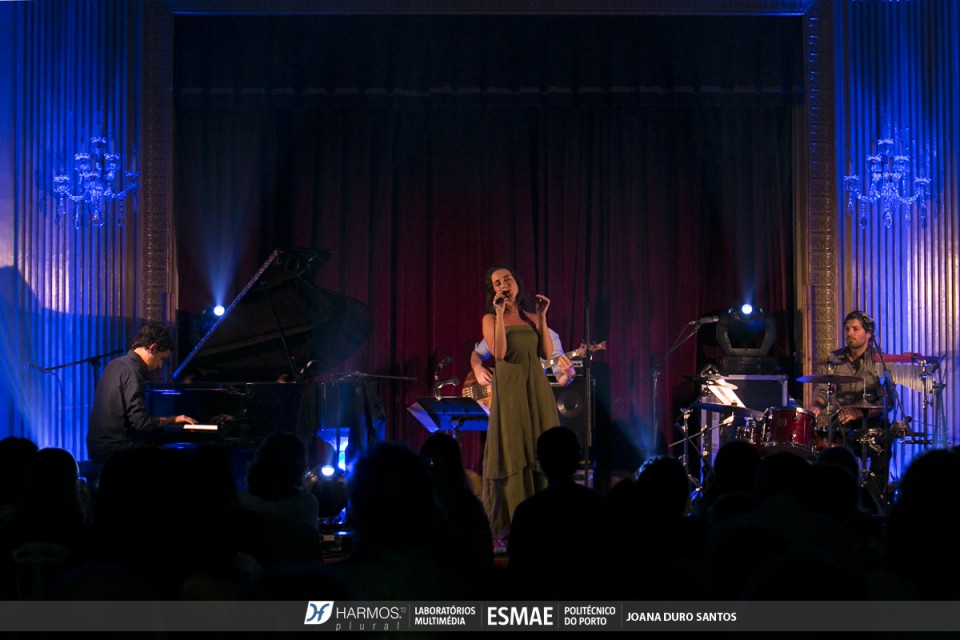 Since 2012 Juan Andrés has been the pianist and music director of Portuguese singer Sofia Ribeiro's group. Together they have performed in venues and festivals around the world: Espoo (Finland), Berlin (Germany), Brussels (Belgium), Luxembourg (Luxembourg), Paris (France), Barcelona (Spain), Sant Cugat (Spain), Porto (Portugal), Lisbon (Portugal), Guimarães (Portugal), Katowice (Poland), New York (US), Boston (US), Bogotá (Colombia), Tunja (Colombia), Medellín (Colombia) and Mercedes (Uruguay). Juan Andrés also played, produced and arranged Sofia Ribeiro's album "Ar", as well as her album for children "Mil y un colores".

BANDA MAGDA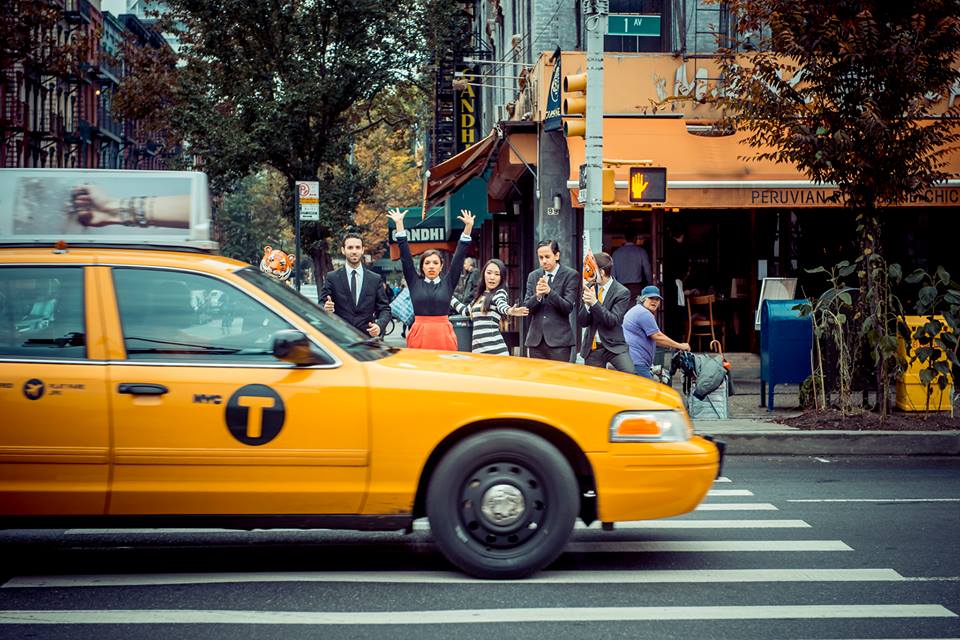 Juan Andrés frequently plays piano and keyboards with New York's based BANDA MAGDA, led by Greek singer/accordionist/arranger/composer Magda Giannikou. Banda Magda's second album "Yerakina" reached the top #1 itunes charts after only a few days of its release in September 2014.

MARTA GÓMEZ GROUP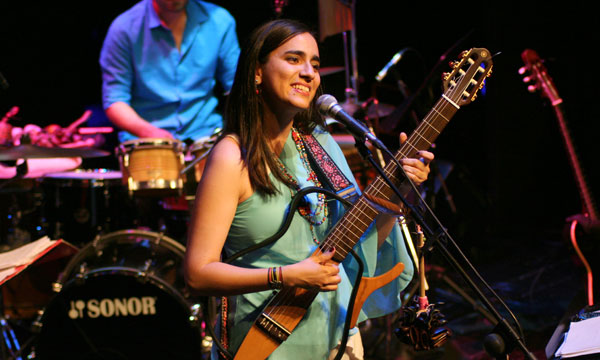 Juan Andrés is a frequent collaborator of Colombian singer Marta Gómez. He produced, arranged and played the piano in her latest Cd (to be released October 2014) "Este instante", and has toured with her group in Colombia, Spain and the US.

SYLVIE BOURBAN GROUP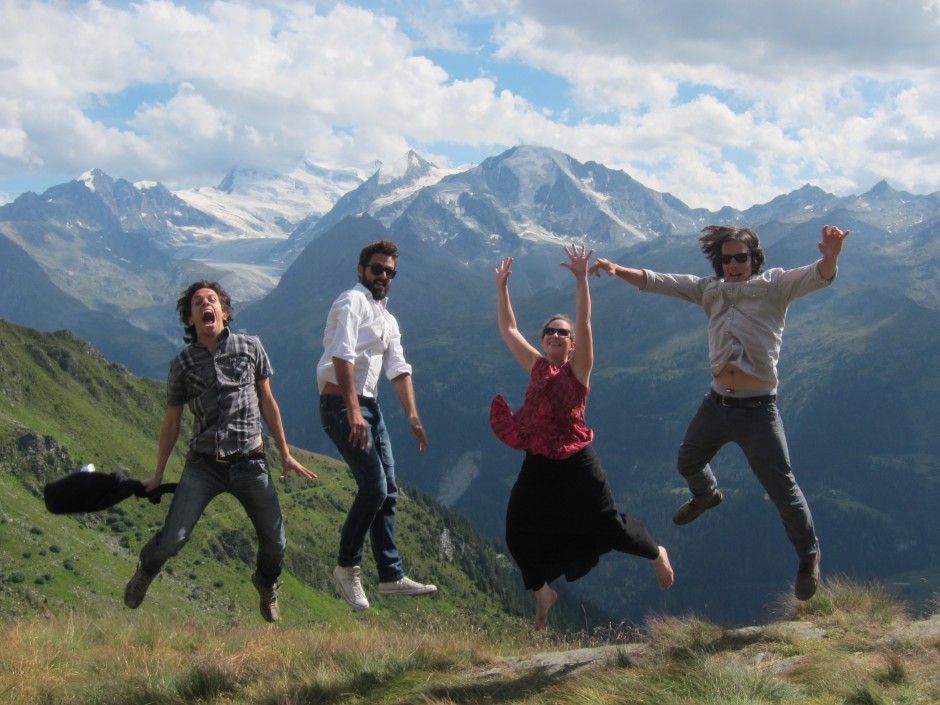 Juan Andrés has been invited by Swiss singer Sylvie Bourban to tour in Switzerland several times as pianist of the Sylvie Bourban Group, and has arranged and played in her last four albums.